🎄 If you're looking for a toy to keep your kiddos busy come Christmas morning and into the following weeks, I have a suggestion!
The line of toys from Gujo and Linxies provide hours of fun, instill creativity and are STEM certified!
These educational toys provide kids with the opportunity to put critical thinking skills to work. They'll dump out the box, grab the instructions, and get to work building the toy.
Once they've accomplished the build, they can use the characters with each set to create fun storylines. Each set includes characters with interchangeable expressions, which adds another fun element to play.
All Gujo and Linxies products have a STEM certification, which means the toy promotes disciplines of Science, Technology, Education and Mathematics, and improves core subject skills so kids can learn during play time.

My kids have had the opportunity to play with the Gujo Mission Mars Collection, Gujo Main Street Collection and Linxies Unicorn Barn over the last week and they have had so much fun!
They started by dumping all their pieces out on the floor (which I then helped them gather and move to the dining room table where they could stay setup for a few days,) and immediately got to work building. It was so fun to watch them working together to find a piece, read a next phase of the instructions, and play with the characters as they completed new phases of the build.

Here are all the toys that you can think about putting under the tree: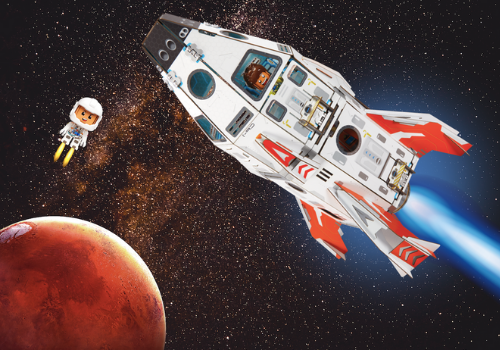 3, 2, 1…BLASTOFF! Send your young explorers on a deep space mission with the Mission Mars building sets! With a STEM certification, your child will learn to expand their imaginations, play creatively, and solve problems, all with the help of the lovable Gujo characters. Through assembly and beyond!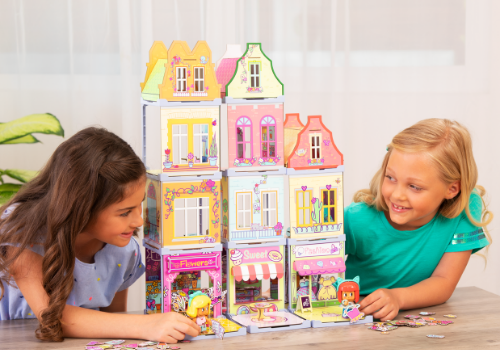 Main Street is open for business! Follow Claire and Madison as they stroll downtown visiting their favorite flower and pastry shops. The Main Street playset will encourage your child's creativity, critical thinking skills and narrative abilities through thoughtful, exciting play.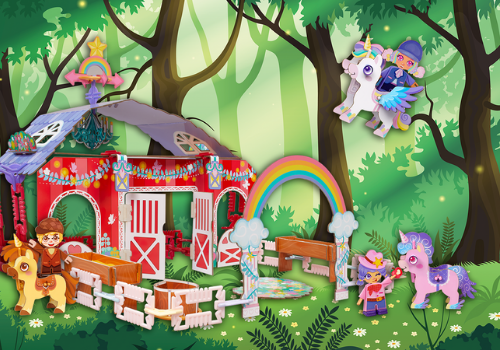 Past Linxville and up the magical waterfall is the home of the Linxies unicorns. Follow Flynn, Crystal, Agnes and their caretakers and help them explore your world. The Linxies Unicorn Barn comes with three unicorns, three characters and a full barn featuring a variety of care-taking accessories. Artistic panel structures combine with vibrant plastic pieces to create an exciting playset.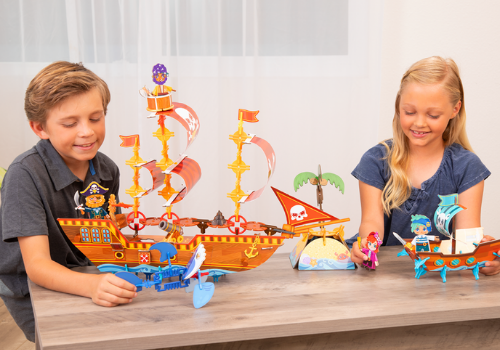 Ahoy, matey! Follow Koral and Klip as they sail across the high seas in search of adventure and new lands! Will they find buried treasure, or run into the treacherous Captain Blacklink and his dopey first mate Slapdash? The adventure awaits with the Linxies Pirate Adventure! The Pirate Adventure Set is filled with intricate artistic detail and design, giving each little pirate a more rewarding play experience!
Find these toys at https://gujotoy.com/ and https://linxies.com/, free shipping in the Continental U.S.!
I was provided with these toys in exchange for a review, all opinions are my own!